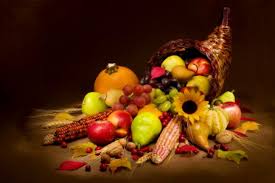 Thanksgiving as an American Holiday has been around for almost 400 years now. Until recently, it's been held as a nondenominational day of gratitude. Most recently commercialism has co-opted the holiday into a day of mass consumerism – Black Friday Eve, so to speak; so now we can be thankful for all the stuff we can buy on sale. Hopefully, some still honor the celebration's original purpose. As a student of the human condition, and a proponent for our continued growth and development, I've always held Thanksgiving as an opportunity to reflect on what I'm thankful for, and also what I've contributed to the greater good that others might be grateful for.
When reality TV first came on the scene, I was not a fan. It didn't seem to be something which would help people be better human beings. Watching people being publicly tormented and humiliated wasn't my idea of a good time. Then a few shows came on which identified latent talents in people, and went on to encourage and nurture those contestants to develop those proclivities – in front of a national audience.

Last night while watching an episode of one of my favorite shows, The Voice, I became fascinated with how the four coaches, even though they're in competition with one another, were supporting each other and their teams.  Saying things about another team members' performance like; they were unique; nobody else in the industry was quite like them; they definitely had a future in the music business; or what they just did was so good, they could actually go on to win the whole show. We as the audience, got to experience these contestants' gifts blooming right in front of us; all because of the kind of and quality of focus, attention and awareness which was being afforded them. As often happens, I found myself entertaining multiple thought streams simultaneously.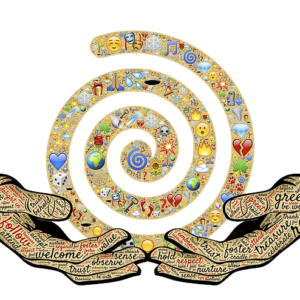 The idea of Thanksgiving being about gratitude and appreciation – and this process of shining a light on people to acknowledge what's inside of them, being a catalyst that supports and inspires them to become better versions of themselves. Human beings can grow by ourselves in certain ways to certain degrees, yet there's innate qualities in each of us, which require encouragement and nurturance for many of our deeper talents to ever see the light of day.
When babies are born were told they require touch, protection from the elements and sustenance in order to survive. What if we were to continue this theme and enhance our focus on showing loving support to people who are struggling to rise to their potential? What if on Thanksgiving we were to give thanks for what we have in our lives and, at the same time, give thankfulness to others in such a way that they are inspired and encouraged through the process of becoming more of who they're capable of being?
© 2018 Barry Moniak [480 words]
Contact Barry
Permission To Reprint
Permission to reprint is hereby given, with the understanding that:
1 ~ Include with article: copyright notice, authors bio, contact info, click-able link to endinmind.com
2 ~ Digital copy of publication in which the article is published sent to office@endinmind.com
3 ~ If an article needs to be adjusted by length, title, industry specific examples, stories, etc.,
call (801) 474-3500 or email office@endinmind.com. We are happy to customize it for you.
Contact Barry