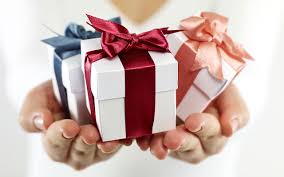 Imagine receiving a beautifully wrapped gift – then told you couldn't open it? Not just a "do not open before Christmas" admonition, I mean you can't open it – ever. You'll never experience or enjoy what's inside.
Would you ever give a gift and tell the recipient, "You can't open it – not ever." That would just be weird, right?
No matter the size of the box, or how attractive the ribbons and bows, until we see what's inside, we have no idea what the present is. And what kind of presents do we value most? Material presents or what's inside the box – personal presence?
When someone we care about is truly present with us – it's the best feeling ever, isn't it? The gifts of presence we've been fortunate to receive – and the people's lives we've touched with our presence – are what matters most.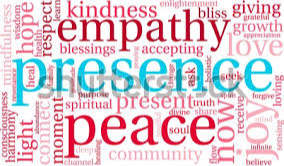 Presence isn't always the easiest gift to give. It happens only when we're willing to be open and connected. Yet I believe presence is the best present to give – or receive; and we don't always have to be there in person, to be there. Thoughtful cards, texts, emails, phone calls, can be real presence.
Since presence is something held as valuable – even sacred – and yours is just as important to others as theirs is to you – wouldn't the world be a better place if we all enhanced our ability to be present?
May you have great pleasure this season giving and receiving holiday presents, and experience the even greater joy of giving and receiving personal presence.
Wishing you and yours a very Happy Holidays
© 2018 Barry Moniak [267 words]
Contact Barry
Permission To Reprint
Permission to reprint is hereby given, with the understanding that:
1 ~ Include with article: copyright notice, authors bio, contact info, click-able link to endinmind.com
2 ~ Digital copy of publication in which the article is published sent to office@endinmind.com
3 ~ If an article needs to be adjusted by length, title, industry specific examples, stories, etc.,
call (801) 474-3500 or email office@endinmind.com. We are happy to customize it for you.
Contact Barry