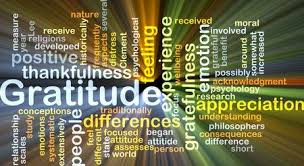 When I was a child, Thanksgiving was my favorite holiday. It was the only major holiday that everyone was into. People got together to celebrate various traditions of thankfulness and enjoy each other's company.
I recall people contributing food or time to shelters and food programs for the homeless. Inviting someone to dinner who didn't have family to be with that day was commonplace.
This day was special to me because my mom and dad were born and raised in Brooklyn, NY. Yet for some reason they decided to put down roots in southern California to raise our Jewish family. They had no idea we had moved into the heart of an antisemitic community.
Thanksgiving was a day when everyone came together, regardless of religious affiliation. It made me feel normal for a day. That was something to be thankful for. I used to wish all major holidays were that way – I still do.
Back in 1905, Eaton's, a Canadian department store, held the very first annual Thanksgiving Day Parade. By 1924 Macy's was so inspired they launched their own Thanksgiving Day Parade in New York City. The design was to boost shopping for the next day, Friday.
Interestingly, at that point in time retailers had a gentleman's agreement to wait until then before advertising holiday sales.
By the 1950's many businesses began adding the day after Thanksgiving as a paid holiday. This meant a four-day holiday weekend to play – and spend!
In 1966, the term Black Friday became famous when the Philadelphia Police Department used the name to describe the traffic jams and crowding in their downtown stores.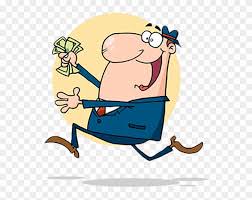 Over time the phrase has been promoted to represent the greatest savings of the year on all kinds of purchases. It's to the point that many businesses no longer allow employees time off on Thursday to be with their families. They're now needed on the clock that day in preparation for Black Friday and it's new sibling, Cyber Monday.
Nowadays it seems Black Friday has greater significance to a lot of people than Thanksgiving. We're forgetting the value of being thankful, even if only for a day.
Welcome to the new world of Thanksgetting.
For me … I'm getting ready to enjoy my family and friends, and getting more thankful for my health, wisdom and well-being.
Got it?
Wishing you and yours an old-fashioned Happy Thanksgiving
© 2018 Barry Moniak [395 words]
Contact Barry
Permission To Reprint
Permission to reprint is hereby given, with the understanding that:
1 ~ Include with article: copyright notice, authors bio, contact info, click-able link to endinmind.com
2 ~ Digital copy of publication in which the article is published sent to office@endinmind.com
3 ~ If an article needs to be adjusted by length, title, industry specific examples, stories, etc.,
call (801) 474-3500 or email office@endinmind.com. We are happy to customize it for you.
Contact Barry